Thursday, January 26, 2023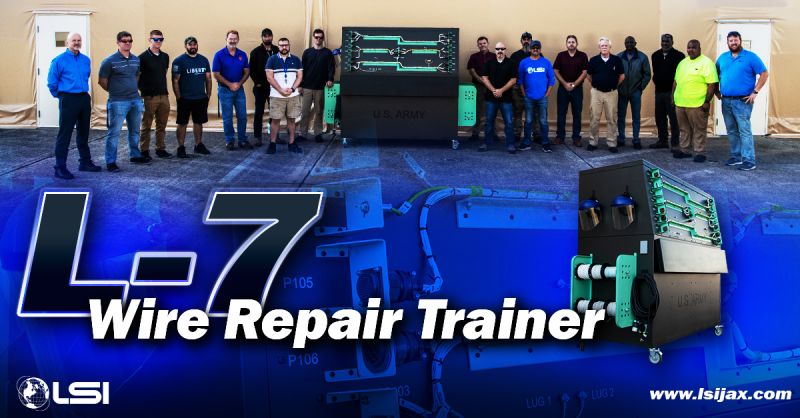 LSI is pleased to announce the delivery and acceptance of the L-7 Wire Repair Trainer. The Wire Repair Trainer is used to train procedures for repair and replacement on a variety of wire and connector types. Examples include in-line splice repairs, soldering, pin replacement, lug replacement, and Triax repair.
Congratulations on successfully completing the project! Thank you for all the hard work and dedication of this team!