Friday, October 30, 2015
Congratulations to our own Phil Voss, a recipient of the Jacksonville Business Journal's 2015 Veterans of Influence Award!
Each year the Jacksonville Business Journal holds the Veterans of Influence event to honor veterans as dedicated professionals that are making a positive impact professionally and personally to our community and having achieved a high level of responsibility in both their careers and the community.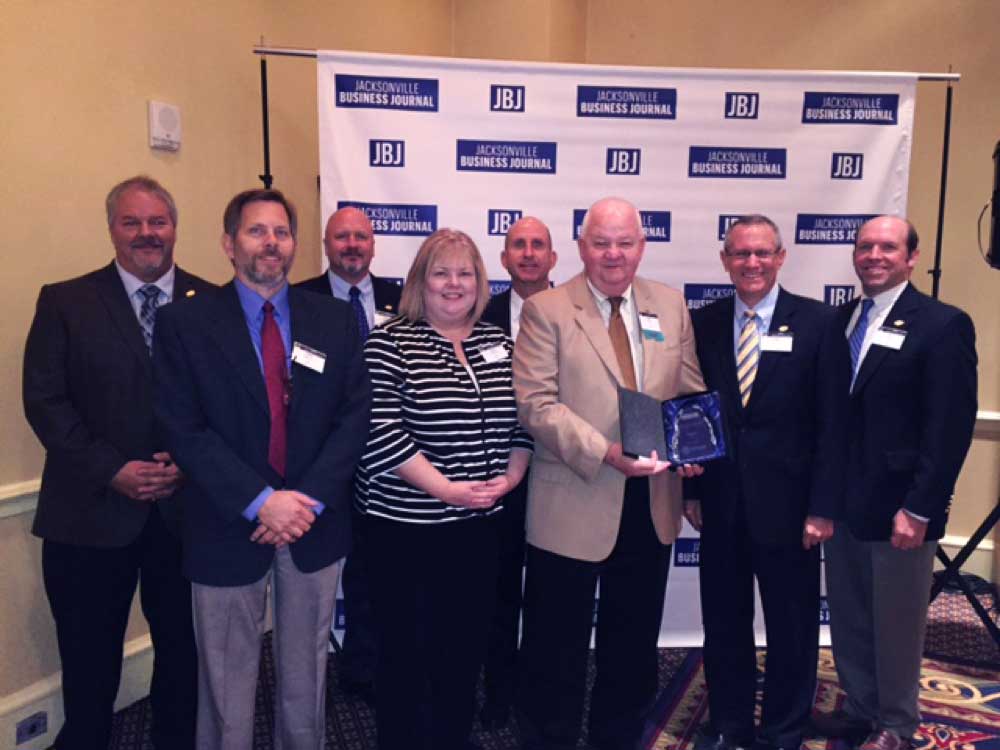 From Left: Jeff Tibbetts (VP), Mike Pakovic (VP), Dean Leonard (VP), Tanya Atkinson (EA), Warren Rosander (CEO), Phil Voss (CMO), Mike French (COO), Ed Turner (VP)
Please join us in congratulating Phil on the well-deserved award!